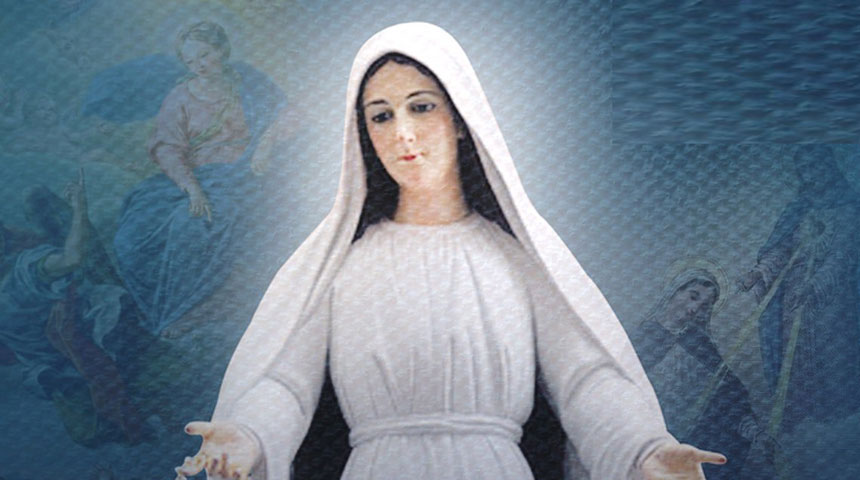 • June 8, 2021, Today's Holy Rosary on YouTube — Daily broadcast at 7:30 pm ET
• Audio Podcast of this Rosary Available Here Now!
Friends of the Rosary:
Today is the feast of Mary, Mediatrix of All Graces. All the graces are granted to the human family through the motherly intercession of Mary. Jesus Christ, the Author of all graces to the world, gave us Mary as our spiritual mother. The Holy Virgin mediates the Divine Grace and is also the Corredemptrix.
Several popes have officially taught the doctrine of Mary as Mediatrix of all graces. St. Bernard beautifully explained that "it is the will of God that we obtain all favors through Mary."
The Immaculate Conception performs this task in intimate union with the Holy Spirit, the Sanctifier or giver of life. She is the new Queen, Mother and Advocate in the new Kingdom of her Son. She brings the petitioned needs of the people of God to the throne of her glorious Son.
At the Rosary Network, we all rejoice in professing the Christian dogma of the Marian doctrine!
Ave Maria!
Jesus, I Trust In You!
+ Mikel A. | RosaryNetwork.com, New York
[ Second Year Anniversary | In the Memory of María Blanca ]