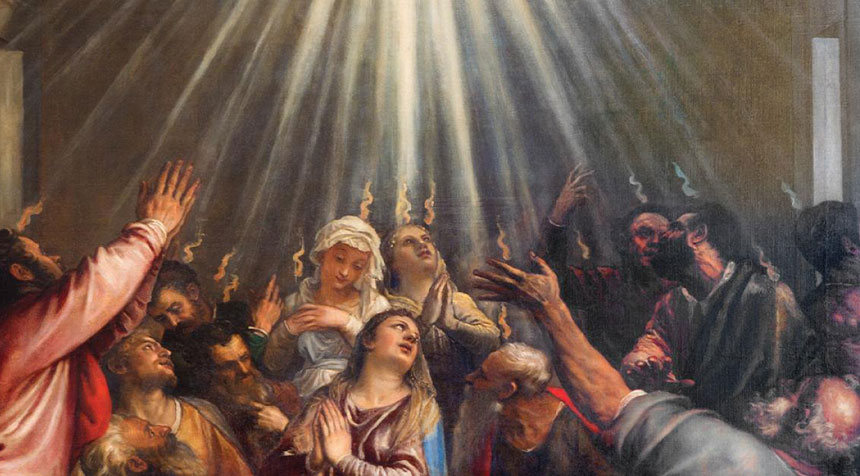 • June 9, 2021, Today's Holy Rosary on YouTube — Daily broadcast at 7:30 pm ET
• Audio Podcast of this Rosary Available Here Now!
Friends of the Rosary:
We need to permit the Holy Spirit to take control of our lives. We are his living temples.
The Holy Spirit gives us seven gifts: wisdom, understanding, counsel, fortitude, knowledge, piety, and fear of the Lord.
Among all of the gifts, Fear of the Lord might be the most counter-cultural today, given the impact of our secular, agnostic society.
Fear of the Lord is reverence and respect for God. It means to acknowledge that everything comes as a gift from God, and consequently, we offer praise and adoration to the divinity. In other words, it downplays personal achievement and self-sufficiency.
We understand better this gift of the Holy Spirit by cultivating the virtue of humility of the Virgin Mary, which leads at the same time to greater understanding, knowledge, and wisdom.
Ave Maria!
Jesus, I Trust In You!
+ Mikel A. | RosaryNetwork.com, New York
[ Second Year Anniversary | In the Memory of María Blanca ]