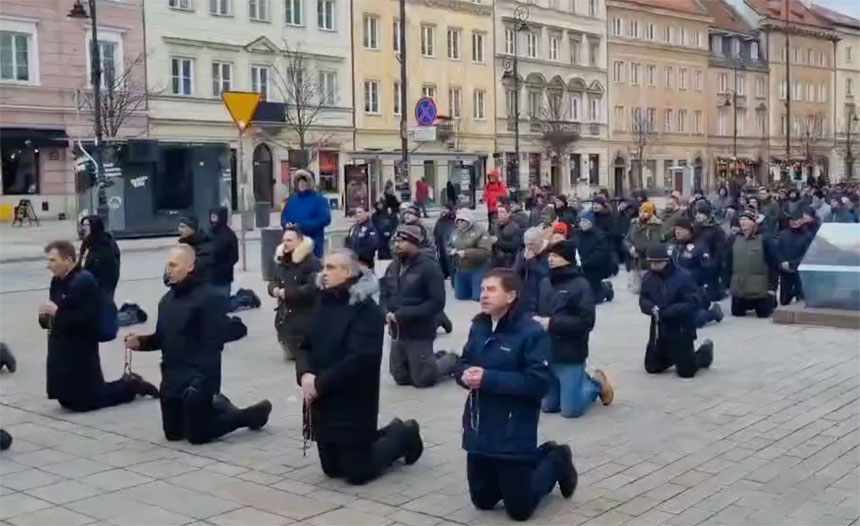 [ In the Memory of María Blanca ]
• March 10, 2021, Today's Holy Rosary in YouTube — Daily broadcast at 7:30 pm ET
• Audio Podcast of this Rosary Available Here Now!
• In Memoriam of Maria Blanca: Testimonials
Friends of the Rosary:
Increasingly isolated, Vladimir Putin and his Russian army are escalating attacks on Ukrainian, provoking horror among the population, along with a massive flow of refugees to neighboring countries.
The business of war is a direct offense to the Holy Trinity. God created the human race so we can help one another. The invasion of Ukraine in the name of the pantheistic religion of Mother Russia has to stop now.
Today we ask the Blessed Virgin Mary, Queen of the Peace, to intervene. For that, we pray her Rosary invoking as well her spouse St. Joseph and St. Michael the Archangel.
[In the picture above, a group of men praying the Rosary in Poland]
Ave Maria!
Jesus, I Trust In You!
+ Mikel A. | RosaryNetwork.com, New York
——
This Saturday 12, we will march in Greenwich, Connecticut, for peace in Ukraine. Please join us.