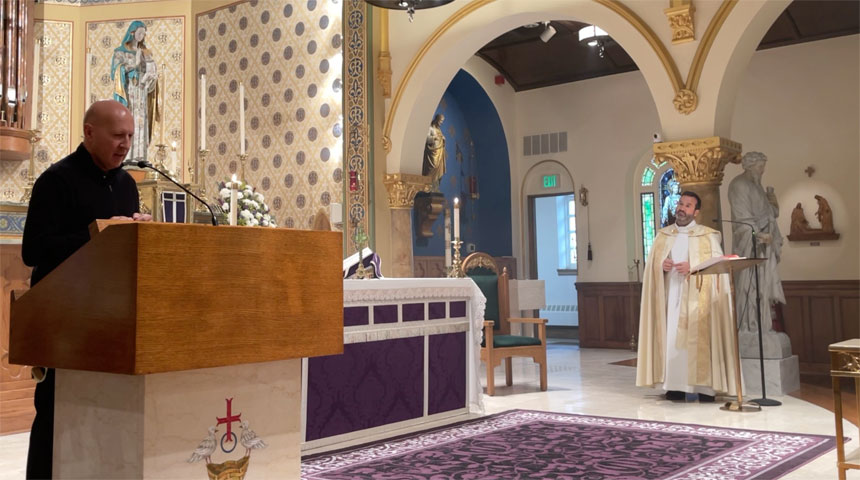 [ In the Memory of María Blanca ]
• March 12, 2021, Today's Holy Rosary in YouTube — Daily broadcast at 7:30 pm ET
• Audio Podcast of this Rosary Available Here Now!
• In Memoriam of Maria Blanca: Testimonials
Friends of the Rosary:
Today's Joyful Mysteries of Holy Rosary took place at St. Mary Parish in Greenwich, Connecticut. Our intention was to do a walking Rosary from this place to St. Catherine of Sienna, in Riverside. But due to the intense rain, we gladly stayed at St. Mary.
His Pastor, Fr. Murray, graciously opened the doors of the Church for our local community of the Rosary Network and posted an announcement on the website.
It was an inspirational prayer for the Ukrainian victims and refugees, led by Fr. Miguel A. Bernal and Mikel A., founder of the Rosary Network.
We invoked the Blessed Virgin Mary to convert the hearts of the leaders on the world stage. We prayed for they will choose for all people's lives and be inspired by the wisdom and courage of Christ.
This is the prayer we said at the end, before the Salve Regina.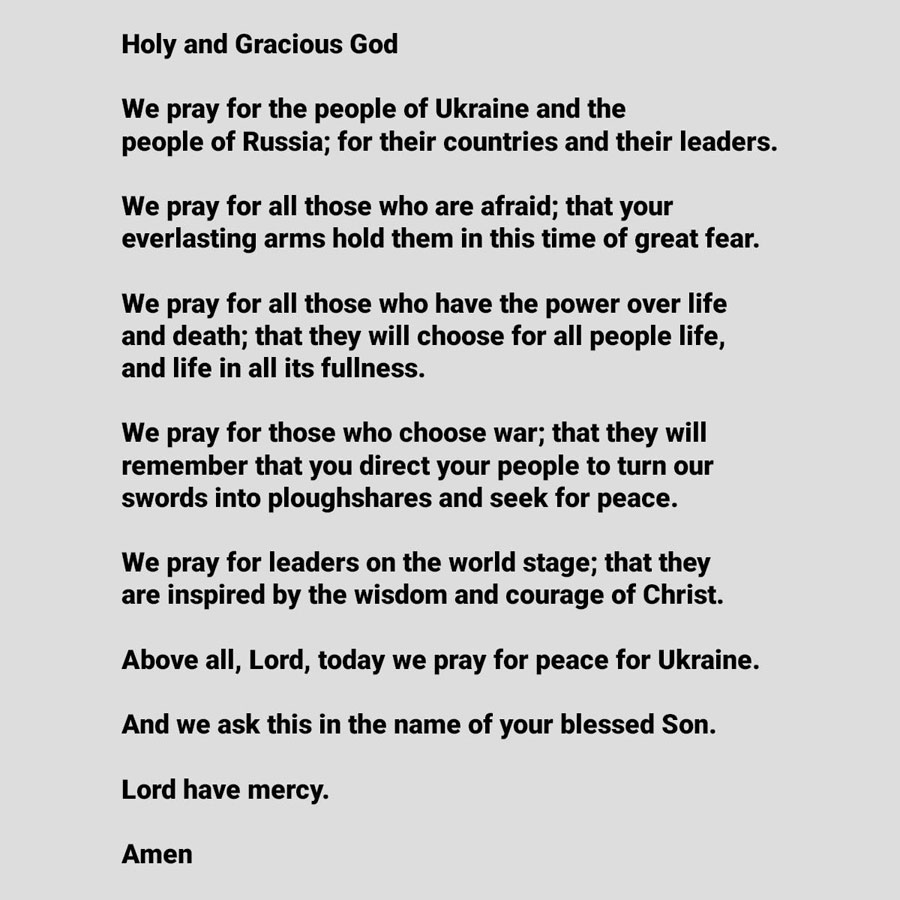 Ave Maria!
Jesus, I Trust In You!
+ Mikel A. | RosaryNetwork.com, New York
—