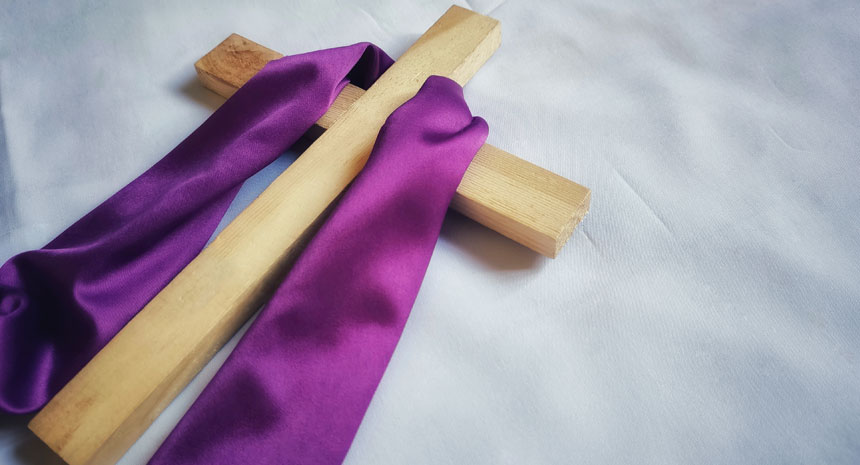 • March 16, 2021, Holy Rosary Today 7:30 pm ET, YouTube.com/TheRosaryNetwork
• Audio Podcast available by 6:00 pm ET
Friends of the Rosary:
Before beginning his public ministry, Jesus Christ spent 40 days fasting in the desert, while enduring temptation by Satan. During six weeks, until the evening of Holy Thursday, believers solemnly observe Lent in imitation of the sacrifice of Jesus in the wilderness. We commit to prayer, almsgiving, fasting, and penance. At this point, why do we do penance?
It's not to re-charge batteries or even being more open to God. The primary purpose of doing penance during Lent—and at any other season—is to make reparation for our sins. We freely impose ourselves a small punishment as we feel that we are separating from God.
We always should be in holy communion with Jesus, but we often lose this perfect union during the day—as we are sinners. Through penance, we participate in the sacrifice of Christ who takes our sins away. Our Heavenly Father delights in our effort to repair our misdeeds. This spiritual discipline results in an increase of grace and holiness.
[Written by Mikel A. | TheRosaryNetwork.org, New York]