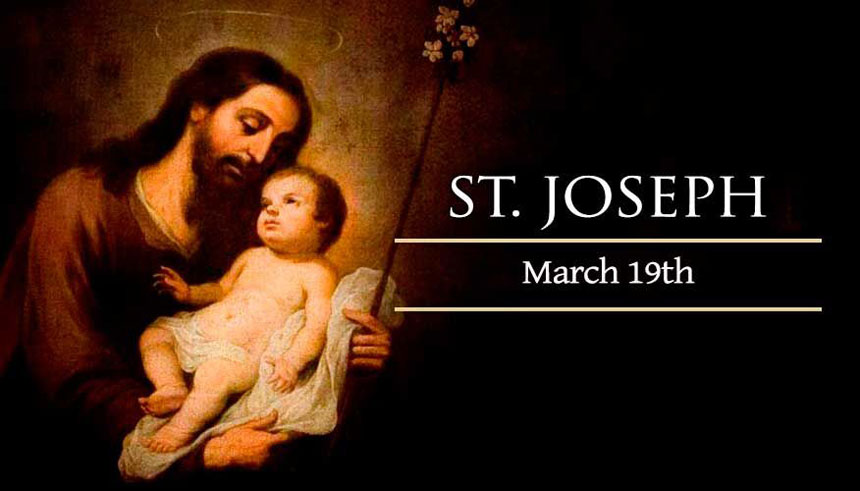 [ In the Memory of María Blanca ]
• March 19, 2021, Today's Holy Rosary in YouTube — Daily broadcast at 7:30 pm ET
• Audio Podcast of this Rosary Available Here Now!
• In Memoriam of Maria Blanca: Testimonials
Friends of the Rosary:
Today, March 19th is the Solemnity of St. Joseph, the spouse of the Blessed Virgin Mary, and the earthly father of Jesus Christ.
No words of his are recorded in the Gospels. He was a silent, extremely humble man. He faithfully fulfilled his mission of protecting and guarding God's greatest treasures upon earth, Jesus and Mary. He died before the beginning of Christ's public life.
St. Joseph is venerated in the Christiandom and as patron of the Universal Church and is invoked for many causes, including for the peace in Mariupol and Ukraine today.
Ave Maria!
Jesus, I Trust In You!
St. Joseph, Pray for Us!
+ Mikel A. | RosaryNetwork.com, New York