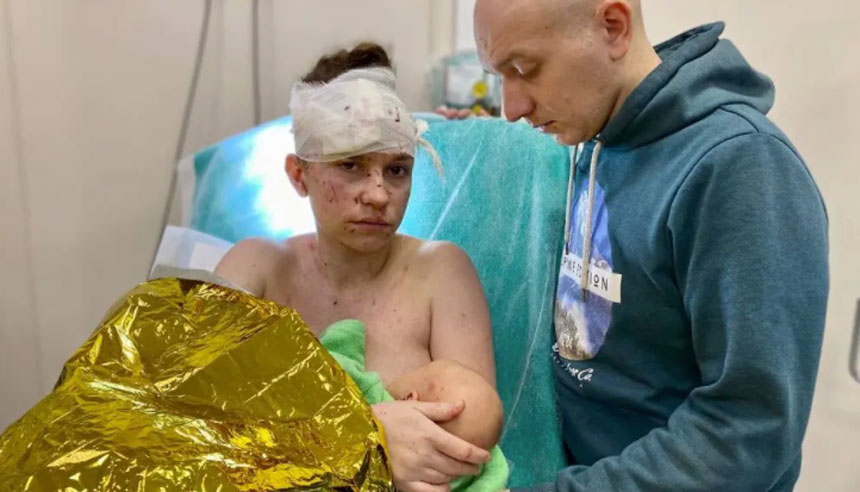 [ In the Memory of María Blanca ]
• March 20, 2021, Today's Holy Rosary in YouTube — Daily broadcast at 7:30 pm ET
• Audio Podcast of this Rosary Available Here Now!
• In Memoriam of Maria Blanca: Testimonials
Friends of the Rosary:
As the war in Ukraine enters the 4th week, we see the worst of humanity in action: Hidden political interests, dark business goals, propagation of lies and propaganda, the spread of hunger and violence, even terror and mass murder.
Why Putin did go into war? Who pushed him? What's the money at stake? What's the role of weapons manufacturers and their promoters? Why negotiations do not result in peace? Who wins with the delay of stopping the conflict?
One outcome is clear: the poor people and the middle class are the ones who suffer the most in any war. If there is a consolation, the last ones will be the first ones in the Kingdom of Heaven, as Jesus said.
Any war is an invention of the Devil, said Pope Francis. The Prince of Lies delights with this war.
Our hope lies in the Blessed Virgin Mary who crushes the head of the dragon, along with St. Michael the Archangel, the Prince of Heavenly Host.
The entire humanity, including each and every one of us, needs a serious examination of conscience, before repentance. The Holy Trinity is watching.
Ave Maria!
Jesus, I Trust In You!
St. Joseph, Pray for Us!
+ Mikel A. | RosaryNetwork.com, New York