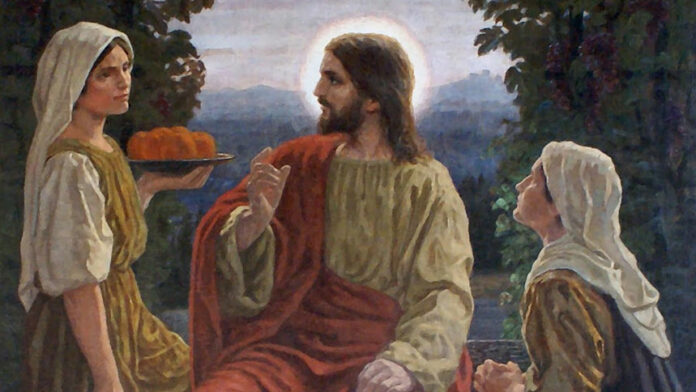 • March 27, 2023, Today's Rosary on YouTube | Daily broadcast at 7:30 pm ET
• Audio Podcast of this Rosary is Available Here Now!
Friends of the Rosary:
In yesterday's reading (John 11:1-45) about the extraordinary miracle of Lazarus' resurrection, the sisters Martha and Mary asked the Lord Jesus, "Master, the one you love is ill."
When Jesus heard this, He said, "This illness is not to end in death but is for the glory of God, that the Son of God may be glorified through it."
Through His extreme humility and merciful love towards us, the Son of God defeated not only our sins but also death.
His resurrection taught us that what we call death is a transition into a perfected life in eternity. This changes our limited concept of human existence. Here on earth, everything is imperfect, even our love and dedication to our spouses, children, and families whom we cherish.
For example, my wife Maria Blanca loved me with her entire mind and heart, but now she loves me with her eternal and perfected soul without any limits.
Today's Rosary was recorded last Saturday on the Solemnity Day of the Annunciation at St. Michael the Archangel Parish, in Greenwich, Connecticut.
Ave Maria!
Jesus, I Trust In You!
+ Mikel A. | RosaryNetwork.com, New York