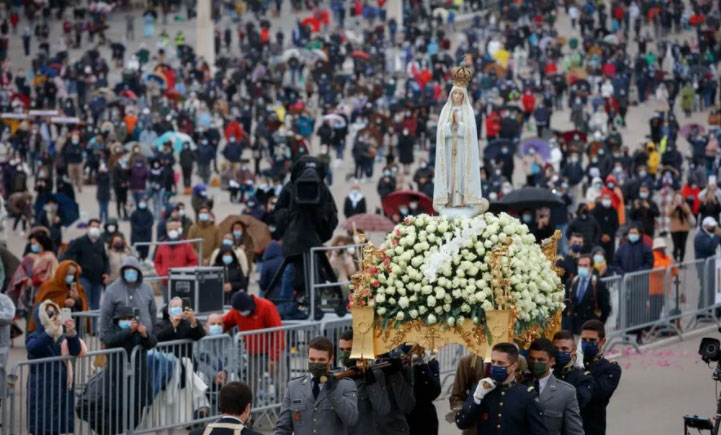 • May 18, 2021, Holy Rosary Today 7:30 pm ET, YouTube.com/TheRosaryNetwork
• Audio Podcast available by 7:00 pm ET
Friends of the Rosary:
Many in the secular world talk about the opportunity for a "great reset" in these Covid times. That's just a euphemism to prepare the way to the Great Humanitarian in a post-Christian society.
Cardinal José Tolentino de Mendonça, archivist and librarian of the Holy Roman Church, said at Mass in Portugal's Fatima shrine exactly the opposite.
"What the world needs is a spiritual restart", he stated. That was the prophetic message of Fatima.
The cardinal added: "What did the Virgin ask to the humanity, through the little shepherds? Prayer, penance, and conversion, that is, concrete means of interior reconstruction."
Friends, this transformation must start with ourselves. We begin with small things and continue improving our relationship with Jesus and Mary.
Let's ask the Holy Rosary for a spiritual restart, both individual and collective.
Ave Maria!
Jesus, I Trust In You!
+ Mikel A. | TheRosaryNetwork.org, New York