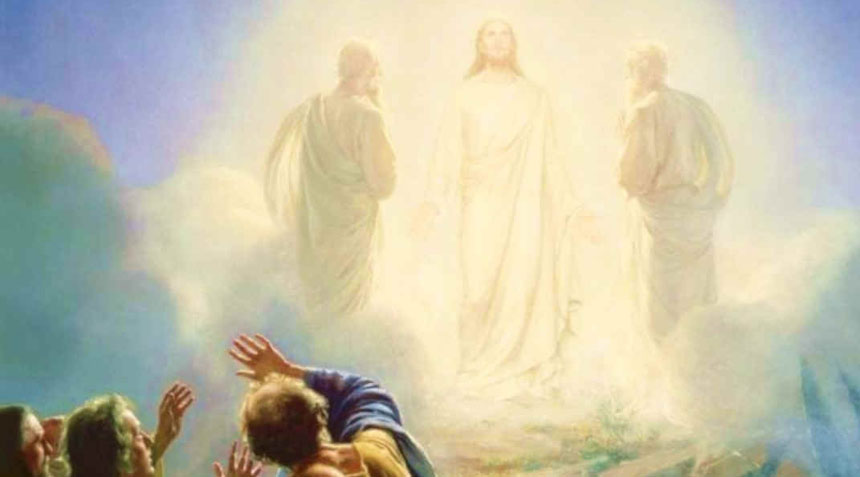 • May 26, 2021, Today's Holy Rosary on YouTube — Daily broadcast at 7:30 pm ET
• Audio Podcast of this Rosary Available Here Now!
Friends of the Rosary:
Yesterday, we reflected on our appearance in Heaven, given that God will give us new resurrected bodies (1 Corinthians 13:12).
And how those resurrected bodies will be?
The Holy Spirit, who spoke through the prophets in the New Testament, tells us in the Acts (Philippians 3:21) that Christ "will transform our lowly bodies so that they will be like his glorious body." In the mystery of the Transfiguration of the Lord, the Divinity gave us a hint of what we will be.
Our old, physical body will be left behind; our new, spiritual body will be raised up. We will be like angels, with a spiritual body perfectly suited to be with the Lord forever in Heaven.
Friends, our physical struggle on Earth is a prelude to the spiritual joy in Heaven, along with the Communion of Saints. The Luminous Mysteries of today advance this dimension.
Ave Maria!
Jesus, I Trust In You!
+ Mikel A. | RosaryNetwork.com, New York
[ Second Year Anniversary | In the Memory of María Blanca ]