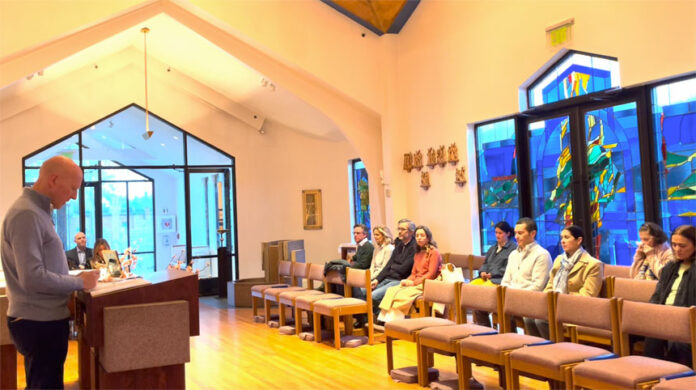 • May 5, 2023, Today's Rosary on YouTube | Daily broadcast at 7:30 pm ET
• Audio Podcast of this Rosary is Available Here Now!
Friends of the Rosary:
We pray the Sorrowful Mysteries today. This Rosary was recorded last Friday, April 28th, during the 18-month funeral mass anniversary of Maria Blanca in Greenwich, Connecticut.
On this day, we reflect upon the Sorrowful Passion of Jesus Christ, and how He emptied himself for our Salvation.
As He said to his disciples — and we read in the Gospel today (Jn 14:1-6):
"Do not let your hearts be troubled. You have faith in God; have faith also in me. In my Father's house, there are many dwelling places. If there were not,
would I have told you that I am going to prepare a place for you?"
"I am the way and the truth and the life. No one comes to the Father except through me."
Ave Maria!
Jesus, I Trust In You!
+ Mikel A. | RosaryNetwork.com, New York