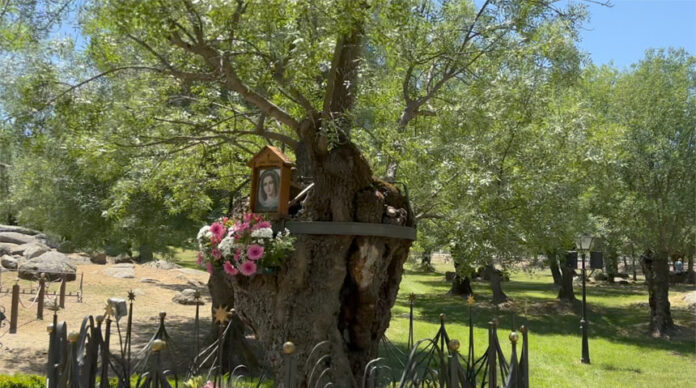 • May 6, 2023, Today's Rosary on YouTube | Daily broadcast at 7:30 pm ET
• Audio Podcast of this Rosary is Available Here Now!
Friends of the Rosary:
We pray today's Holy Rosary from a Marian apparition place near Madrid: Prado Nuevo, in El Escorial.
A visionary and mystic Amparo Cuevas received the visit of Nuestra Senora de los Dolores, Our Lady of Sorrows, in May of 1997.
The Holy Virgin insisted on the need for Prayer, Penance, and Sacrifice.
Ave Maria!
Jesus, I Trust In You!
+ Mikel A. | RosaryNetwork.com, New York