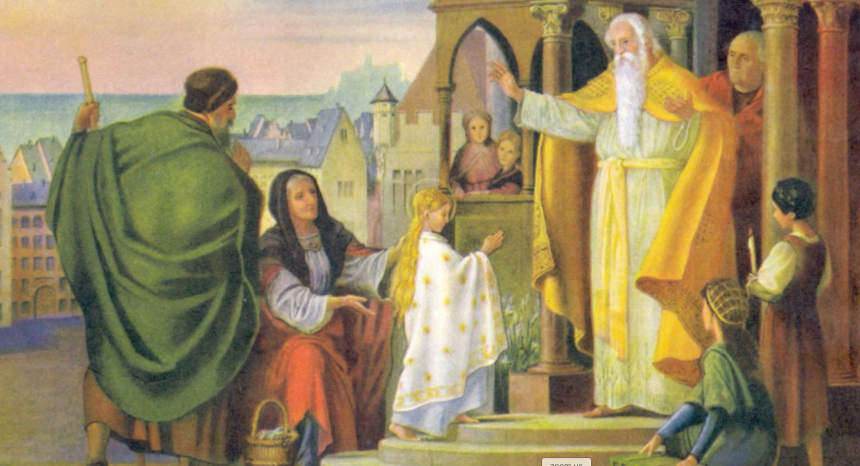 • November 21, 2020, Holy Rosary at 7:30 pm ET YouTube.com/TheRosaryNetwork
• Audio Podcast available by 6:00 pm ET
Friends of the Rosary,
Today, November 21st, we commemorate the presentation of the Blessed Virgin as a child by her parents in the Temple in Jerusalem. St Joachim and St Anne brought Mary to the Temple to consecrate their only daughter to The Lord.
This feast—started in the 11th century within the Byzantine Catholic Church—honors the faith of Joachim and Anne, and the purity of Mary.
This memorial is part of the Marian cycle we celebrate throughout the year, namely the birthday of Mary, the Holy Name of Mary, and her Presentation in the Temple. The same way we celebrate the feasts of our Lord: Christmas, the Holy Name of Jesus, and His Presentation in the Temple.
As we approach the season of Advent, we meditate on the mystery of Mary and pray today the Joyful Mysteries.
[Written by Mikel A | The Rosary Network, New York]