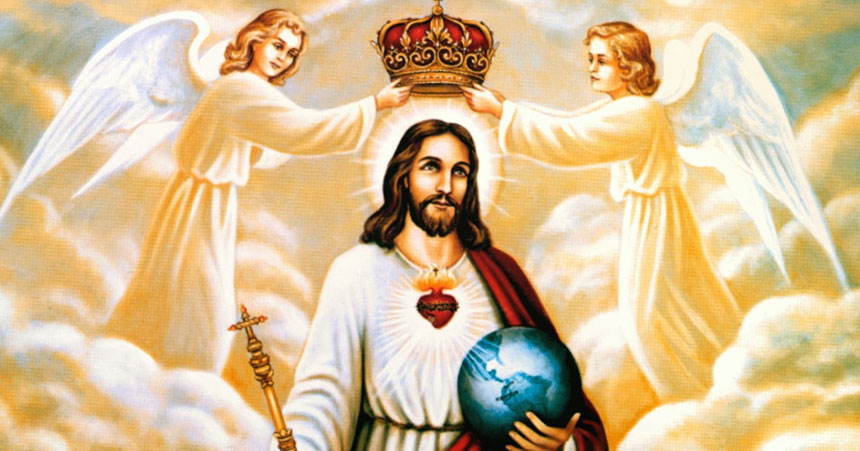 • November 22, 2020, Holy Rosary at 7:30 pm ET YouTube.com/TheRosaryNetwork
• Audio Podcast available by 6:00 pm ET
Friends of the Rosary,
Today, we went to Blue Army's Our Lady of Fatima Sanctuary in Asbury, New Jersey to celebrate the Solemnity of Our Lord Jesus Christ, King of the Universe, and pray the Rosary in this holy place.
The feast of Christ King of Universe was established by Pope Pius X in 1925 as an antidote to secularism, which denied then—and denies today—Christ's Kingship.
The solemnity proclaims that Jesus Christ is the Creator of the universe, and wields supreme power over individuals, families, society, governments, and nations.
Throughout the Holy Rosary, we see our Redeemer in agony and crucified in the sorrowful mysteries. We also picture Him glorious, joyful, and luminous. We always see His sacred Heart burning of mercy, along with the Immaculate Heart of Mary.
Today we rejoice by envisioning Jesus as the eternal King—radiant, majestic, and divine.
In the Advent season—starting on November 29th—we await the coming King, the King of peace gloriously reigning. Our royal Hero and Warrior who beats sin, darkness, suffering, and death, and resurrects, and triumphs forever.
In our prayer, we say that is He the Holy One "who lives and reigns forever."
[Written by Mikel A | The Rosary Network, New York]
[Video Tour at the Blue Army Our Lady of Fatima Sanctuary in Asbury, NJ]