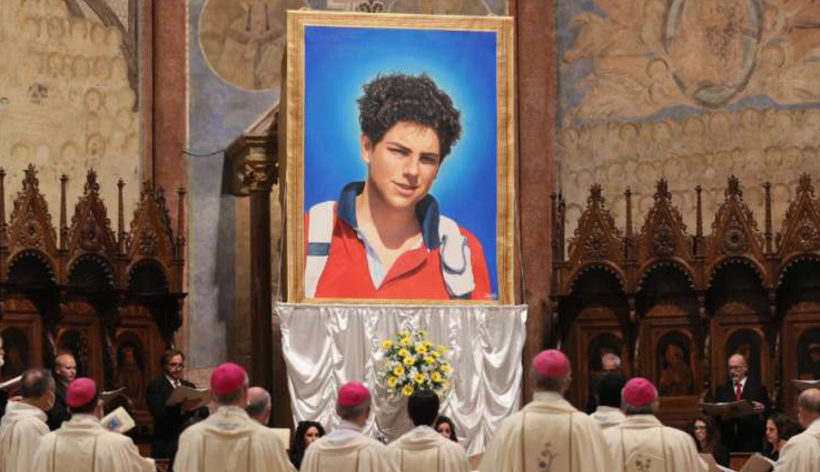 • October 11, 2020, Holy Rosary at 7:30 pm ET, at TheRosaryNetwork.org/youtube
• Audio Podcast available by 8:00 pm ET
Friends of the Rosary,
On Saturday 10, in Assisi, Italy, Carlo Acutis, a 15-years old Italian web programmer, became the first millennial to be beatified by the Catholic Church. Now he is one step away from canonization.
Blessed Carlo Acutis died of leukemia in Milan on October 12, 2006, on the feast of Our Lady of Pillar (Virgen del Pilar). He offered his illness and his pains for the Pope and the Church.
The mass at the Basilica of St. Francis of Assisi drew huge attention worldwide given that Acutis has inspired many young people by his witness.
Carlo Acutis was an ordinary, spontaneous, likable boy who loved the Real Presence of Jesus in the Eucharist. He often said, "the Eucharist is my highway to heaven". At the age of seven, he wrote: "To be always united with Jesus, this is my life program."
Carlo felt a strong need to show people that Jesus Christ is close to us and it is beautiful to enjoy his friendship and grace.
He went to Mass and prayed the Rosary every day while practicing charitable acts.
[Written by Mikel A | The Rosary Network, New York]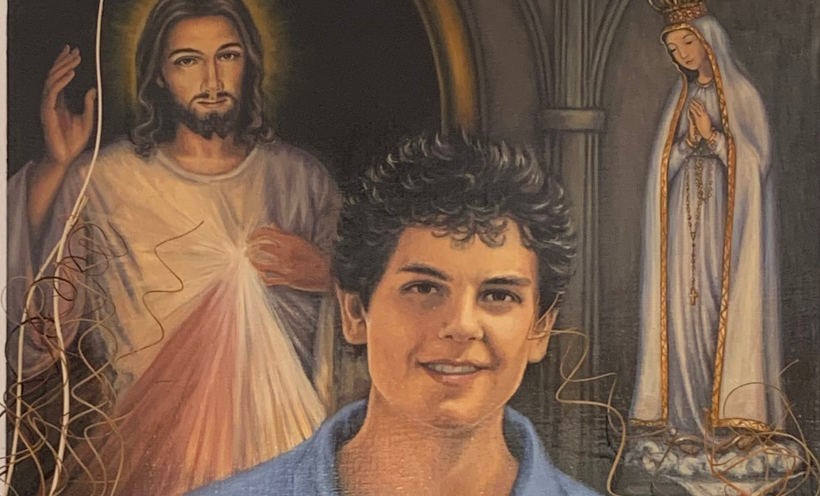 __
For following the example of the Blessed Carlo Acutis, who brought the fruit of holiness, showing that this is a goal reachable by all of us.
For the end of the pandemic by turning into Our Blessed Mother. The COVID pandemic is a reminder of our shared vulnerability, but also our common responsibility for the good of one another. 
For receiving the grace of the glorious mysteries, making our souls faithful, hopeful, wise, and devoted to Mary.
Carlos Acutis pray for us!
Images of Carlo Acutis are everywhere you turn in Assisi this weekend 🙏👨🏻‍💻🎮 pic.twitter.com/fTB91fJrtj

— Courtney Mares (@catholicourtney) October 9, 2020
In Brazil, a boy named Mattheus was healed of a fatal disease, through, the Church says, the prayers of Carlo Acutis. https://t.co/HhRdHekloW

— Catholic News Agency (@cnalive) October 10, 2020