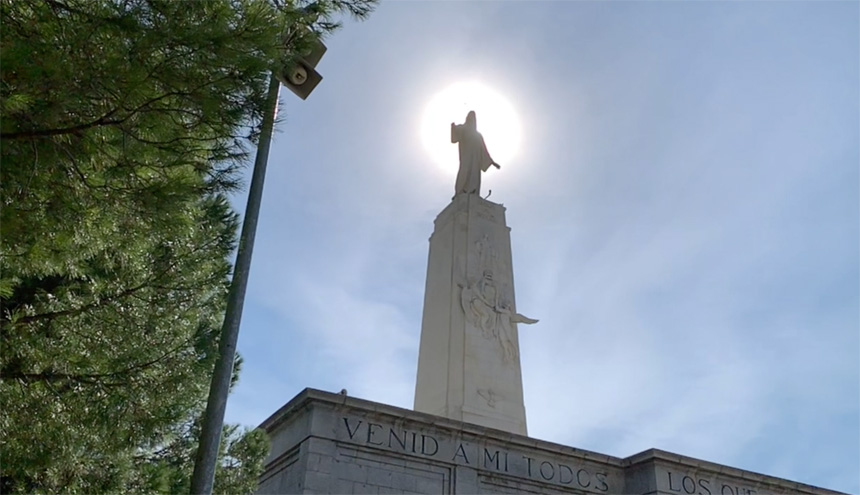 • October 19, 2020, Holy Rosary at 7:30 pm ET, at YouTube.com/TheRosaryNetwork
• Audio Podcast available by 6:00 pm ET
Friends of the Rosary,
We visited today the shrine and monument dedicated to the Sacred Heart of Jesus in the Cerro de Los Ángeles, Hill of the Angels, about 6 miles south of Madrid, Spain.
In this place, Saint Madre de las Maravillas de Jesus – or Madre Maravillas – founded a Discalced Carmelites convent a century ago. Born in Madrid, she built here a nuns' house, following the St. Terese of Avila's rule upon a fourteenth-century monastery dedicated to Our Lady of the Angels. She also established several houses for her order across Spain and even set up one in India. In addition, she founded the "Association of Saint Teresa".
Madre Maravillas – canonized by John Paul II in 2003 – was unique in defending and cultivating the devotion to the Most Sacred Heart of Jesus.
The Most Sacred Heart of Jesus is our source of love, mercy, grace, sanctification, and salvation.
Enjoy the video tour.
St. Madre Maravillas pray for us!
[Written by Mikel A | The Rosary Network, New York]
—