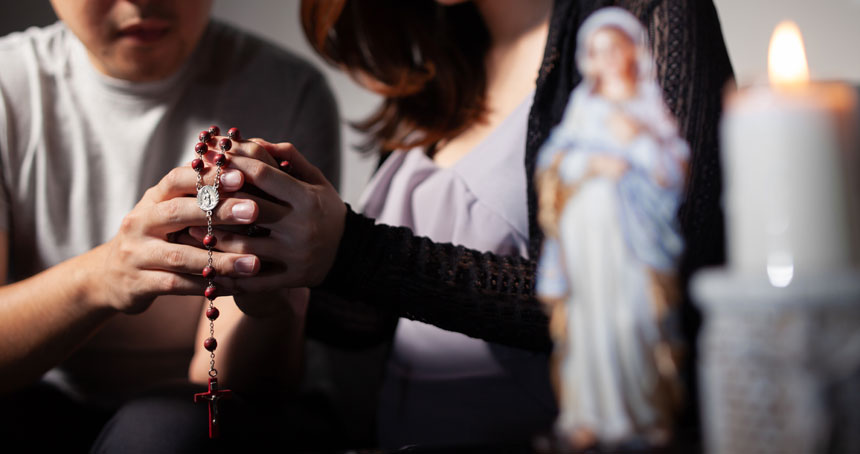 • October 20, 2021, Today's Rosary on YouTube | Daily broadcast at 7:30 pm ET
• Audio Podcast of this Rosary is Available Here Now!
Friends of the Rosary:
There is no one who has followed in the footsteps of the Incarnate Word more closely and with more merit than the Most Holy Virgin Mary.
Her invitation to meditate on the Joyful, Sorrowful, Glorious, and Luminous Mysteries makes the Rosary the perfect summary of the Gospel and Christian life.
The Holy Rosary is a nurturer of Christian faith, morality, and spiritual perfection. It fosters in various ways faith, humility, hope, charity, patience, courage, and other virtues. And it brings special graces, so we all may become like Jesus and Mary.
Ave Maria!
Jesus, I Trust In You!
+ Mikel A. | RosaryNetwork.com, New York