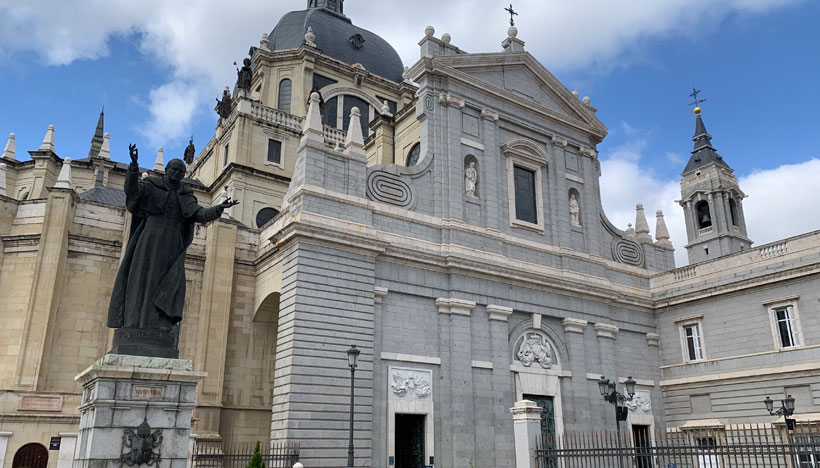 • October 25, 2020, Holy Rosary at 7:30 pm ET, at YouTube.com/TheRosaryNetwork
• Audio Podcast available by 6:00 pm ET
Friends of the Rosary,
In the 8th and 9th centuries, when the Arabs conquered the territory of what is now Madrid, in Spain, the faithful were secretly venerating the Virgin of Almudena.
In the year 1085, when King Alfonso VI reconquered for Christianity the city of Magerit—the Arab name of Madrid at that time—an image of Our Lady of Almudena was miraculously found in a city wall. Madrid was then gloriously consecrated to Saint Mary.
The image of La Almudena was housed at a 16th-century crypt. The construction of the Cathedral of Almudena would start in 1879. During his papal visit in 1993, St John Paul II would consecrate the Cathedral to the cult of Our Lady of Almudena.
Today, while praying the Holy Rosary, we video-tour the Cathedral of Almudena, located close by to the Royal Palace of Madrid.
[Written by Mikel A | The Rosary Network, New York]