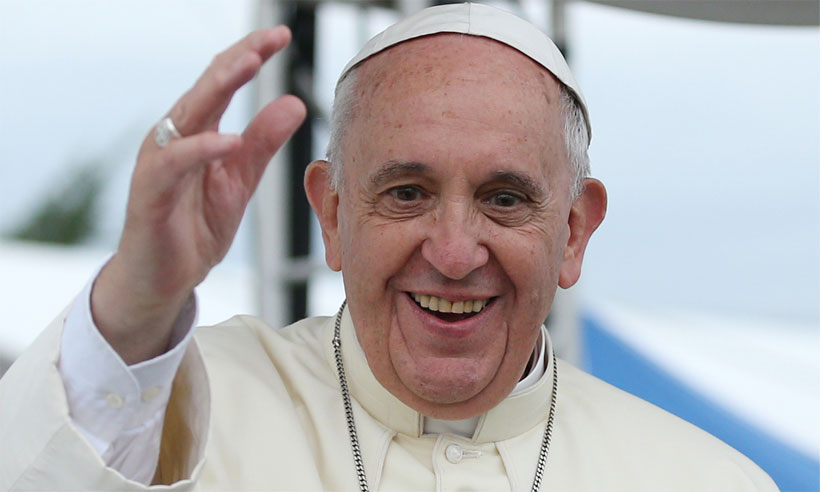 • October 26, 2020, Holy Rosary at 7:30 pm ET, at YouTube.com/TheRosaryNetwork
• Audio Podcast available by 6:00 pm ET
Friends of the Rosary,
Pope Francis was in the news last week. His usual way of expressing ideas troubled many faithful worldwide. A large number think that Pope Francis has shifted from the Catholic doctrine to an ecumenical, new-aged, non-Christian set of progressive ideas. They are totally wrong.
Pope Francis is a faithful priest and Bishop—the Bishop of Rome, in this case. A friend of The Rosary Network, who knows Bergoglio very well, assures us that Francis is truly a humble man, as well as a free, uncontrolled spirit.
Regardless of the consequences, as a cliched Argentinian, he likes to diagnose the reality in a non-scripted, controversial, and sophisticated way—often contradicting himself. Would any of us speak differently? Surely, but we are not the Pope.
Beyond media statements, Popes speak through apostolic texts and letters, and with Francis, we have no complaints. In our daily Rosary, we pray for Pope Francis as the Head of the Catholic Church.
Let's continue to pray for the intentions of the Pope always under the guidance of the Holy Spirit.
[Written by Mikel A | The Rosary Network, New York]