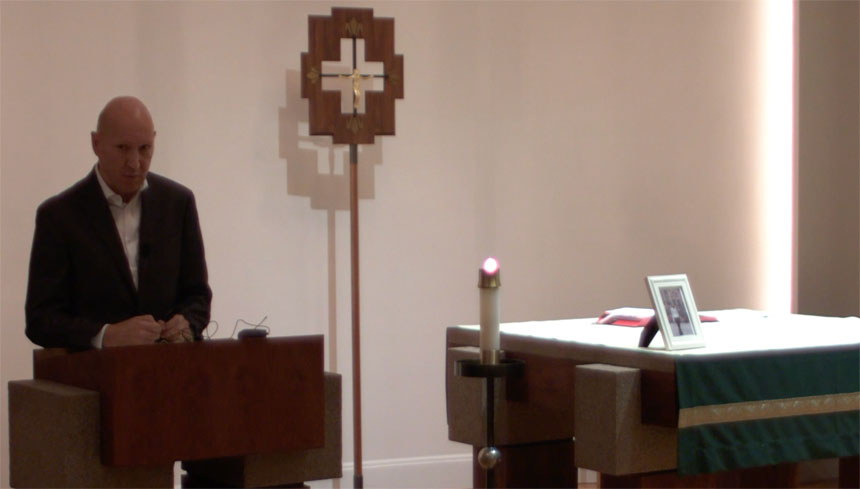 • October 29, 2021, Today's Rosary on YouTube | Daily broadcast at 7:30 pm ET
• Audio Podcast of this Rosary is Available Here Now!
• Video: Oct 28, 2022 – Mass for María Blanca at St. Catherine of Siena, Greenwich, Connecticut
Friends of the Rosary:
Today, we pray the Sorrowful Mysteries recorded at St. Catherine of Sienna, in Greenwich, Connecticut, prior to the funeral mass for María Blanca, Blanki.
A group of friends of María Blanca, including Fr. Miguel Bernal, participated faithfully in the prayer of the Rosary.
As Fr. Miguel said during his homily, "the largest source of unhappiness is trying to find life without God." "For Maria Blanca, the entire earthly life was living and dying for God," he added. "And now, Maria Blanca lives eternally — that's what we celebrate as Christians today."
"Now we have someone — Maria Blanca — enjoying the presence of God and who is interceding for us," Fr. Miguel said.
Ave Maria!
Jesus, I Trust In You!
+ Mikel A. | RosaryNetwork.com, New York