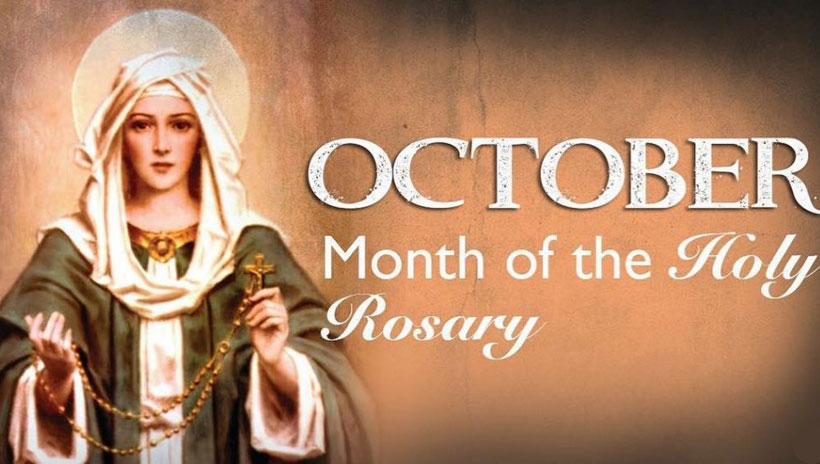 • October 3, 2020, Holy Rosary at 7:30 pm ET, at TheRosaryNetwork.org/youtube
• Audio Podcast available by 8:00 pm ET
Friends of the Rosary,
October is the month of the Rosary. Annually, this month is dedicated to the Most Holy Rosary, primarily due to the fact that on October 7th we celebrate the Feast of Our Lady of the Rosary.
On this day in 1571, a Christian military coalition led by Spain defeated the Turkish Muslim forces in Lepanto, Greece. The Christians won due to the intercession of the Virgin Mary and the massive prayer of the Holy Rosary. The miraculous help of the Mary avoided Western Hemisphere to fall under the violent Islamic Ottoman Empire.
As an offering of thanksgiving, Pope St. Pius V declared this day as the feast day of Our Lady of Victory, later known as Our Lady of the Rosary.
The Battle of Lepanto is not the only historic event where the intervention of the Immaculate Mary through the Holy Rosary changed the course of history. This, your host Mikel, wrote a little ebook collecting surprising stories around the Rosary. Here is the link,
https://therosarynetwork.org/free-book-the-rosary-a-gift-from-heaven/
[Written by Mikel A | The Rosary Network, New York]
__
For extending the devotion of the Holy Rosary. The rosary, as given to St. Dominic, is a meditation on the mysteries of the Incarnate King, as well as a meditation on the sorrows and joys of His Mother. The Rosary is what the world needs to overcome darkness and the plans of those who deny the only truth, Jesus Christ.
For fighting our own weaknesses and sins and pursuing the goal of having our names are written in heaven.
For the quick recovery of President Trump, First Lady Melania Trump, and all of the victims who have contracted the COVID virus.

—