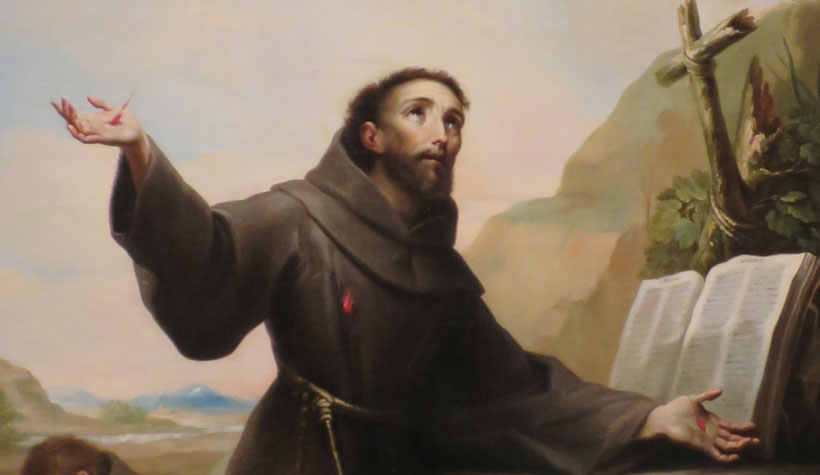 • October 4, 2020, Holy Rosary at 7:30 pm ET, at TheRosaryNetwork.org/youtube
• Audio Podcast available by 8:00 pm ET
Friends of the Rosary,
We celebrate today the feast of St. Francis of Assisi, the Italian medieval saint, and father of the Franciscan order. He was a "giant of holiness", as Pope Benedict XVI recalled.
Francis' father was wealthy but the saint chose a life of poverty. His way of life would give rise to the Franciscan movement, attracting a huge number of followers.
Francis also shared Jesus' sufferings through his imitation of Christ. Two years before his death, he miraculously received Christ's wounds, the stigmata, in his hands, feet, and side.
St. Francis of Assisi, who spent two decades on missionary preaching and penance, taught that "the secret of true happiness is to become a saint, close to God".
[Written by Mikel A | The Rosary Network, New York]