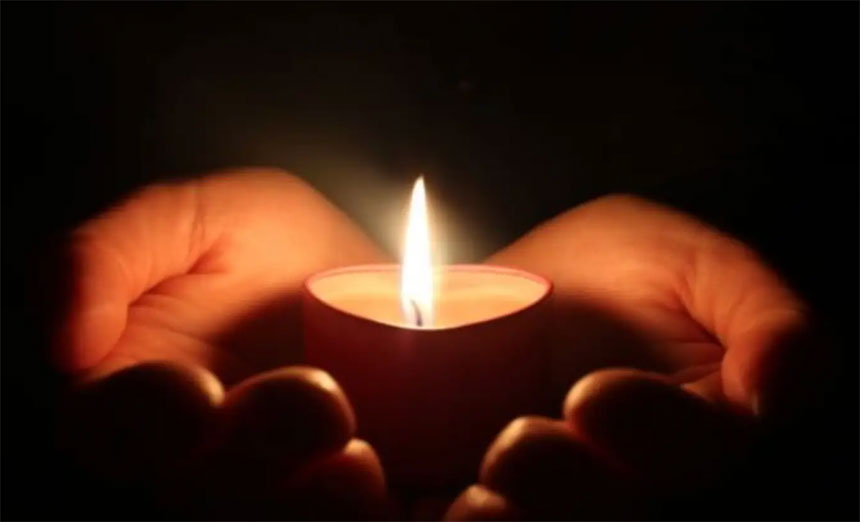 • October 31, 2021, Today's Rosary on YouTube | Daily broadcast at 7:30 pm ET
• Audio Podcast of this Rosary is Available Here Now!
• Video: Oct 28, 2022 – Mass for María Blanca at St. Catherine of Siena, Greenwich, Connecticut
Friends of the Rosary:
Tomorrow, Tuesday, November 1, is the solemnity of All Saints; and on Wednesday, November 2, is All Souls Day — in Spanish, el Día de Los Fieles Difuntos.
Today is the Eve of All Saints, commonly known as Halloween, which has Catholic ties. In England, saints or holy people are called "hallowed," hence the name "All Hallows' Day." The evening before the All Saints feast became popularly known as "All Hallows' Eve" or even shorter, "Hallowe'en."
Halloween evening marks the beginning of the observance of All Saints Day, with vigil masses everywhere.
All the demonic and witchcraft incorporated into Halloween have no place in a Christian celebration. If we talk about death, it's because we prepare our souls for earthly departure and also because we think about the Poor Souls in Purgatory, especially on All Saints Day.
Overall, on Halloween, we reclaim the celebration of All Saints, canonized and uncanonized.
Ave Maria!
Jesus, I Trust In You!
+ Mikel A. | RosaryNetwork.com, New York