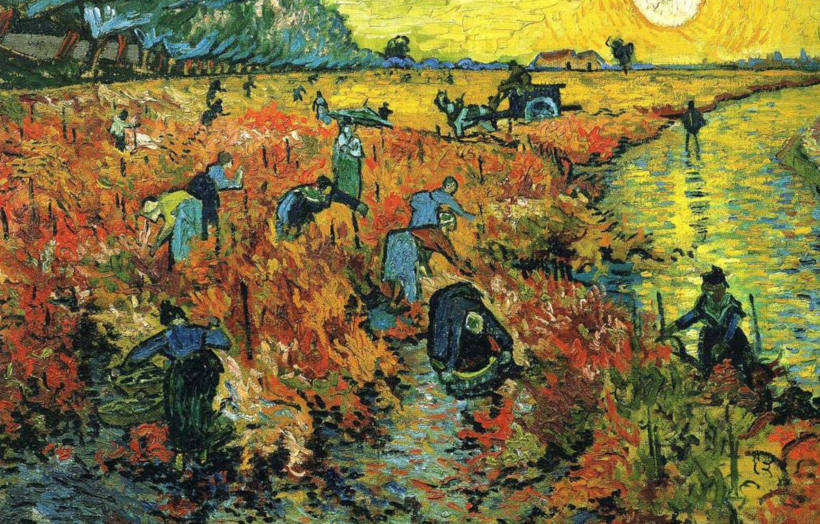 • October 5, 2020, Holy Rosary at 7:30 pm ET, at TheRosaryNetwork.org/youtube
• Audio Podcast available by 8:00 pm ET
Friends of the Rosary,
We read yesterday in the New Testament the parable of the landowner who planted a vineyard (MT 21:33-43).
The owner of the vineyard is the Lord and we are the tenants, the wretched men who insult the Author of Life and make the mistake of thinking that we own the world. Naturally, the outcome of this behavior is a total disaster for our souls.
Friends, we are just tenants. Everything we have is on a loan. Even our own lives. Never forget that our lives are not about us and we are under the Divinity's judgment.
In our blindness and pride, we refuse to listen to Jesus Christ and his Blessed Mother. We have received a fertile vineyard in the form of many gifts and talents. If we are smart, we should use them for God. More specifically, to help to build the Kingdom of Heaven here on earth.
[Written by Mikel A | The Rosary Network, New York]
—
Today, on the Memorial of Polish nun Saint Faustina Kowalska, we pray for following her footsteps of the devotion to Divine Mercy and God's merciful love.

For always keeping in mind that we are tenants, never owners in the vineyard of the Lord. Since Adam and Eve, one of the most fundamental spiritual mistakes of mankind has been that we own the world.
For building our daily lives upon the cornerstone of human existence, Jesus Christ.
For the end of the pandemic through prayers to Jesus and Mary by holding the Most Holy Rosary.