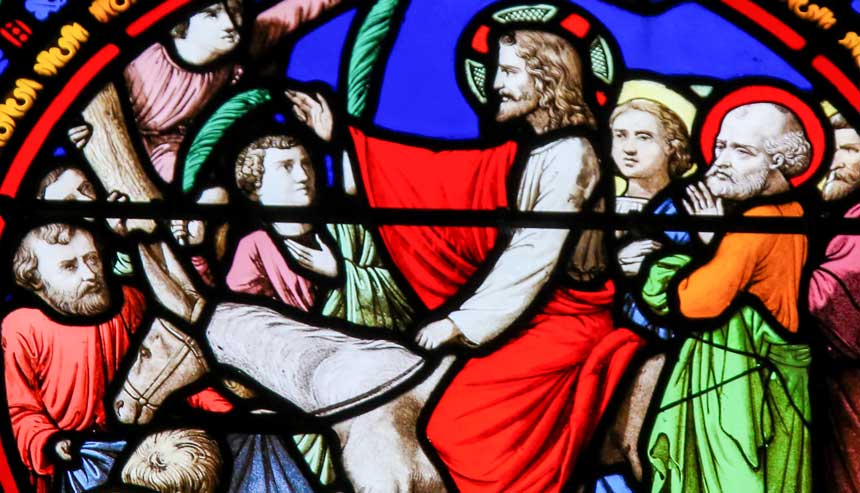 • October 9, 2020, Holy Rosary at 7:30 pm ET, at TheRosaryNetwork.org/youtube
• Audio Podcast available by 8:00 pm ET
Friends of the Rosary,
"Whoever is not with me is against me, and whoever does not gather with me scatters." These are the words of Jesus Christ, as we read today in the Gospel (LK 11:15-26).
The Son of God is extremely merciful and patient waiting for our conversion. But at the same time, He is crystal clear on the path of our salvation. "I am the way and the truth and the life. No one comes to the Father except through me." (John 14:6)
Friends, we tend to look to alternative ways to the truth, especially in these pandemic times.
However, the reality is that either we are working with Jesus Christ or we are working against Him. He said, "Whoever is not with me is against me."
Our Rosary is a reminder of this fundamental truth.

[Written by Mikel A | The Rosary Network, New York]
—
For unconditionally surrendering to Jesus Christ and embracing the only way that leads us to our earthly and eternal salvation. 
For meeting Jesus Christ through Mary while we pray the mysteries of the passion and death of Jesus Christ. May the tears of the Mother of God lead to our salvation.
"Anyone who isn't with me opposes me, and anyone who isn't working with me is actually working against me." Where do you stand on this question?