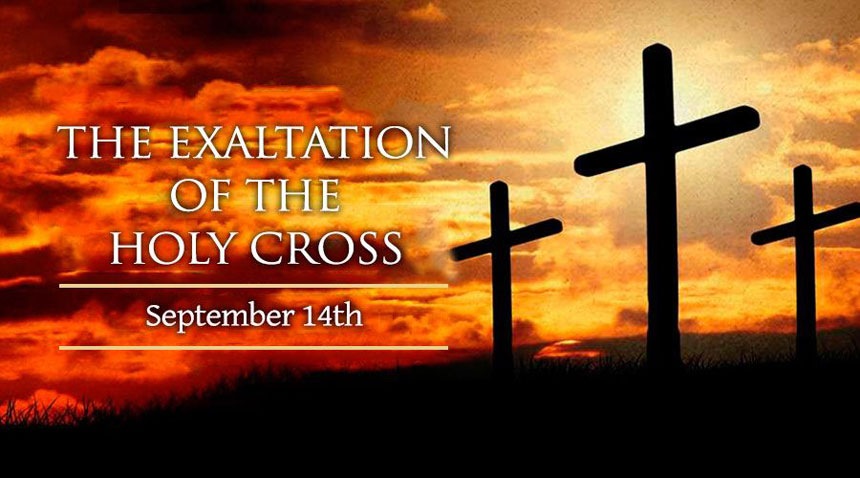 • September 14, 2021, Rosary Today 7:30 pm ET, YouTube.com/TheRosaryNetwork
• Audio Podcast available by 6:00 pm ET
Friends of the Rosary:
We celebrate today the Exaltation of the Cross, a feast that goes back to the seventh century in Rome. This celebration signs the triumph of the Cross, the instrument of our redemption. It's the salvation through Jesus when He was lifted up on the Cross.
We identify with Jesus Christ on the Cross. We follow Him by taking our cross by conforming ourselves to the will of the Father, doing penance, exhibiting moral courage, practicing the virtues of patience and perseverance, and self-denying — all of these, fruits of the Sorrowful Mysteries that we pray today.
Before and after prayer, we made the Sign of the Cross to keep our mind, heart, body, will, and thoughts aligned with God. Moreover, it signifies that we belong to Christ and we give entirely to Him.
The Cross is our sign of victory on earth and the promise of eternal life.
Ave Maria!
Jesus, I Trust In You!
+ Mikel A. | TheRosaryNetwork.org, New York