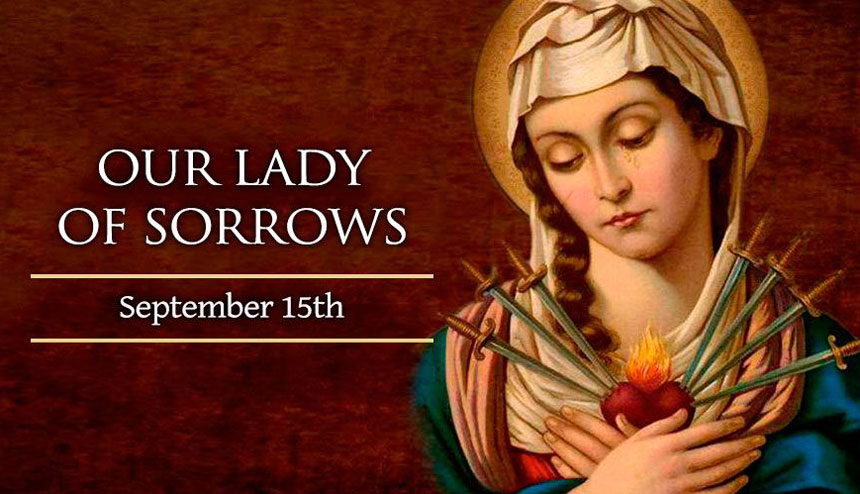 • September 15, 2021, Rosary Today 7:30 pm ET, YouTube.com/TheRosaryNetwork
• Audio Podcast available by 6:00 pm ET
Friends of the Rosary:
Today, September 15, we honor Our Lady of Sorrows, a feast dating back to the 12th century that focuses on the suffering and sorrows experienced by the Blessed Virgin Mary throughout her life.
Her Seven Sorrows were these: the prophecy of Simeon in the temple, the flight into Egypt, the loss of the Child Jesus for three days, meeting Jesus on his way to Calvary, the Crucifixion and Death of Jesus, the body of Jesus being taken from the Cross, and the burial of Jesus.
The Holy Virgin lived a spiritual martyrdom on Earth. Now, she is recognized as the Queen of Martyrs.
Her silent suffering in complete holiness, as the first and most perfect servant of the Lord, reminds us of the way we must carry our own crosses: in complete obedience and self-giving.
On this day, we identify ourselves with the tears and sorrows of Our Lady and the Passion of her divine Son.
Ave Maria!
Jesus, I Trust In You!
+ Mikel A. | TheRosaryNetwork.org, New York