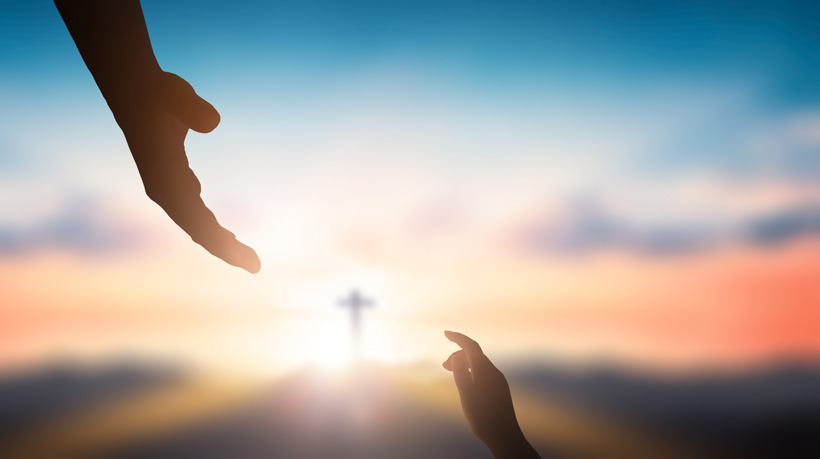 • September 16, 2020, Holy Rosary at TheRosaryNetwork.org/youtube 
• Audio Podcast available by 8:00 pm ET
Friends of the Rosary,
Why did God send his only Son to our dysfunctional world?
God knew in advance that we wouldn't recognize His Son, treating Him like a criminal.
Despite so, Jesus Christ came from Heaven and went to the poor, the forgotten, and those crippled by sin.
Jesus brought the light and love of God and set on earth the Catholic Church, His Mystical Body. And through the sacrament of Baptism, we became members of that Body.
We've committed to imitate and serve Jesus. By modeling our lives around Jesus and His Mother, we've made our life's mission to carry the forgiving love of the Divinity to the darkest places.
The Divinity just wants us to flourish and might be saved from our sins.
The Holy Rosary is our instrument to save us and save others.
[Written by Mikel A | The Rosary Network, New York]
__
For understanding that the Heavens come to us purely out of love, not to condemn us but we might be saved by imitating Jesus Christ. In speaking to Nicodemus, Jesus revealed him, "God so loved the world that he gave his only Son so that everyone who believes in him may not perish but may have eternal life."
For receiving the grace and strength to fight hatred, violence, rejection, and death itself.