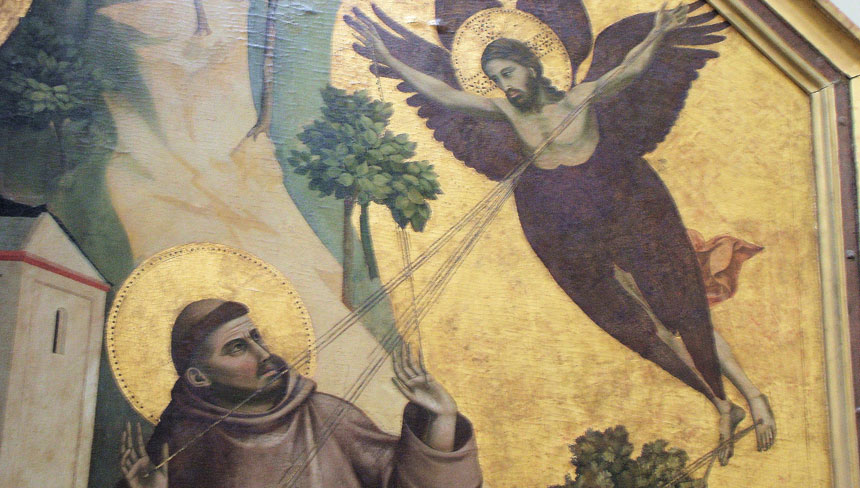 • September 17, 2021, Rosary Today 7:30 pm ET, YouTube.com/TheRosaryNetwork
• Audio Podcast available by 6:00 pm ET
Friends of the Rosary:
We celebrate today the feast of the Sacred Stigmata of Saint Francis of Assisi. This feast is a reminder of the power of divine love reflected on the sacred marks of suffering Jesus Christ.
The stigmata on Francis showed his mystical union with the Cross of Christ. After praying, meditating on the mysteries of the Passion, and fasting for forty days in a solitary retreat, the saint received in his hands, feet, and side the wounds of Jesus. That happened in 1224 in Mount Alverna, in southern Italy.
St. Francis was the first person, historically recorded, who bore the five wounds of the crucified Christ. Later, these marks showing the burning love of God would be received by others, for example, Padre Pio of Pietrelcina — whose festivity is celebrated this September 23rd.
Ave Maria!
Jesus, I Trust In You!
St. Francis of Assisi, Pray for Us!
+ Mikel A. | TheRosaryNetwork.org, New York