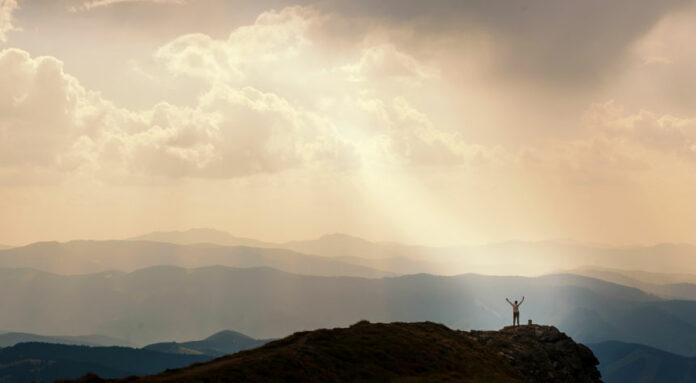 • September 18, 2023, Today's Rosary on YouTube | Daily broadcast at 7:30 pm ET
• The Audio Podcast of this Rosary is Available Here Now!
Friends of the Rosary:
It's Christ who lives in each and every one of us. He acts on us. We belong to Him.
It's not my mind, my will, or my desires, as our secular society imposes. "It's your life, you decide, you choose, it's all about finding your voice," we hear today. It's excessive self-regarding,  justification, and protection of the ego.
Bishop Barron says that "everything in our culture militates against this [our belonging to Christ]. And this is why Christianity is struggling in our world today."
The whole Revelation that Christ gave is perfectly well expressed in St. Paul's letter to the Romans (Rom 14:7-9) we read is illuminating:
"Brothers and sisters:
None of us lives for oneself, and no one dies for oneself.
For if we live, we live for the Lord,
and if we die, we die for the Lord;
so then, whether we live or die, we are the Lord's.
For this is why Christ died and came to life,
that he might be Lord of both the dead and the living."
"In many ways, the whole Bible, the whole of revelation, is summed up in this statement. When we live in this little world, we remain stuck in a kind of permanent adolescence; when we live for the Lord, we enter into the adventure of being truly human," explains Bishop Barron.
This is the treasure buried in the field. We don't belong to ourselves. We serve something bigger than our little ego and things that satisfy our ego (wealth, pleasures, honors, power). When we discover that God lives within us we come to life.
Ave Maria!
Jesus, I Trust In You!
To Jesus through Mary!
+ Mikel A. | RosaryNetwork.com, New York