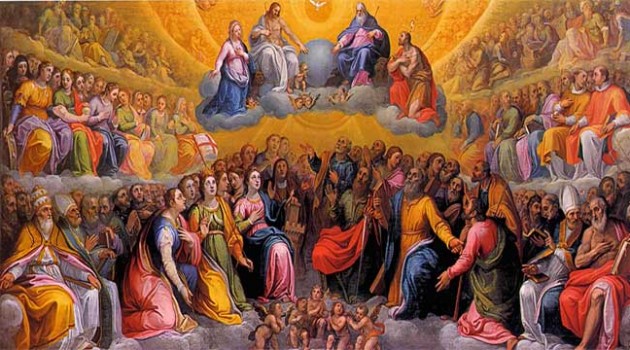 • September 19, 2020, Holy Rosary at TheRosaryNetwork.org/youtube 
• Audio Podcast available by 8:00 pm ET
Friends of the Rosary,
Father Dominic of Prussia was a Carthusian monk and ascetical writer, born in Poland in the fourteenth century. Deeply devoted to the Holy Rosary, he received numerous spiritual favors.
According to St Louis de Montfort's narration, Dominic the Carthusian had this vision. He saw the whole heavenly court assembled and singing the Rosary in an enchanting melody.
Each decade was in honor of a mystery of life, passion, or glory of Jesus Christ and His Blessed Mother.
The heavenly court bowed their heads at the name of Mary and genuflected at the name of Jesus, giving thanks to God.
They were praying too for those on earth who practice this devotion. Beautiful crowns of flowers were held for those who say the Holy Rosary devoutly.
[Written by Mikel A | The Rosary Network, New York]
___
We pray today to continue practicing daily devotion of the Holy Rosary as Our Lady of Fatima requested.
For hearing the Word of Jesus Christ, embracing it with generous heart, and bearing fruit through perseverance – as the Gospel (LK 8:4-15) teaches us today.
For seeing an unequivocally pro-life and pro-eternal life judge seated on the Supreme Court. Killing unborn children is a modern holocaust and a criminal offense to the Holy Trinity.
Let's pray for my friend and director of systems at IBL, David Calzada, who is at the ICU fighting against the COVID virus.