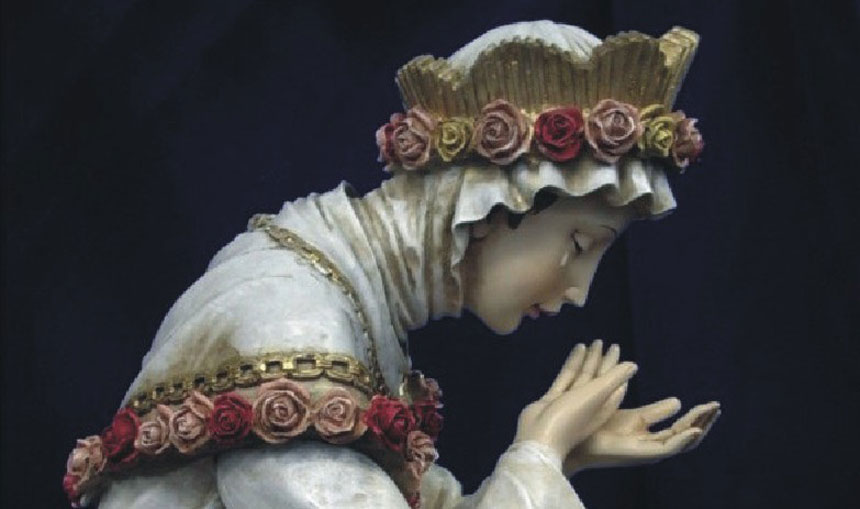 • September 19, 2021, Rosary Today 7:30 pm ET, YouTube.com/TheRosaryNetwork
• Audio Podcast available by 6:00 pm ET
Friends of the Rosary:
We celebrate today Sunday, September 19, the feast of Our Lady of La Salette, Notre-Dame de La Salette.
On the evening of September 19, 1846, the Virgin Mary appeared to two children, Maximin Giraux and Melanie Calvat in the mountain of La Salette-Fallavaux, France.
The message of the Holy Virgin in La Salette was to the conversion of all humanity to Christ. St. John Vianney and St. John Bosco were influenced by La Salette.
Pope John Paul II stated that "La Salette is a message of hope, for our hope is nourished by the intercession of her who is the Mother of mankind." 
Ave Maria!
Jesus, I Trust In You!
Our Lady of La Salette, Pray for Us!
+ Mikel A. | TheRosaryNetwork.org, New York