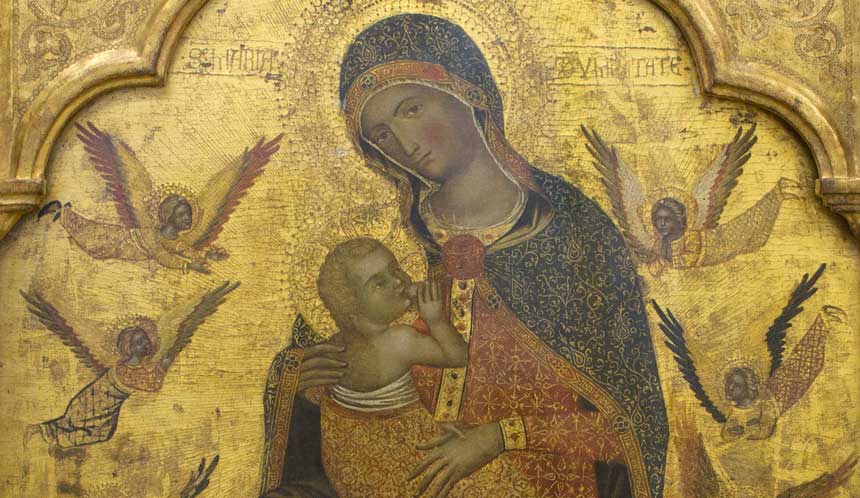 • September 20, 2021, Rosary Today 7:30 pm ET, YouTube.com/TheRosaryNetwork
• Audio Podcast available by 6:00 pm ET
Friends of the Rosary:
The virtue of humility might seem easy to cultivate, but it's not. The risk of pride, including spiritual pride, is around the corner. Today's culture is all about me, about what I can do, and how much I deserve. In the spiritual field, we notice the success of all those mindfulness, reiki, and yoga movements – which go exactly in the opposite direction to the true faith.
They are very dangerous because unconsciously might open the door to darkness. Beyond this nonsense, we face, as mentioned, the threat of a dominant behavior based on what's in my interest, what's in it for me.
When we wake up every morning we should try to put our focus on Jesus and Mary, and ask them how can we serve and glorify them. That's the humility of the Virgin Mary, whose only focus was to serve the Lord.
Ave Maria!
Jesus, I Trust In You!
+ Mikel A. | TheRosaryNetwork.org, New York
–––
Update on Maria Blanca's heath: Tomorrow, on the feast of St. Matthew and the year and six months anniversary of the rosary.network (551 uninterrupted days of prayer…), she is expected to leave the hospital to continue her leukemia cancer recovery at home in Madrid, Spain. When she entered the hospital, she put herself on the foot of the Cross. She suffered the pain of the sorrowful mysteries while praying for every one of us. The bone marrow is working very well, the pain of the chemo is almost gone, and she feels extremely grateful for the whole experience followed by comforting healing. Her faith in Jesus and Mary had sustained her — she recounts. Personally, I think this is another miracle of the Rosary, fueled by tens of masses and thousands of prayers worldwide — that amazingly works by healing those who pray (the mystery of prayer…). A lot to reflect and be thankful for after this experience. Ave Maria!