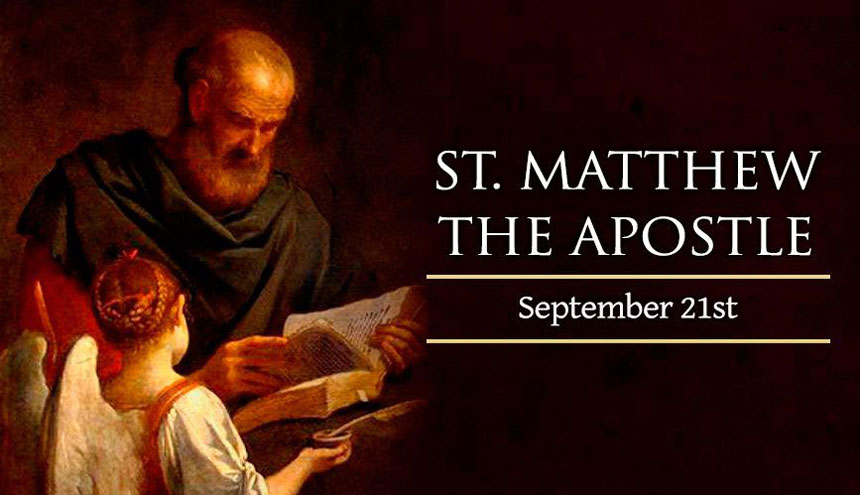 • September 21, 2021, Rosary Today 7:30 pm ET, YouTube.com/TheRosaryNetwork
• Audio Podcast available by 6:00 pm ET
Friends of the Rosary:
We honor today St. Matthew, Apostle and Evangelist, a saint that before being called by Jesus Himself was a tax-collector for the Roman enemy, a publican, a hateful job to the Jews.
St. Matthew was the first to put down in writing Jesus Christ's teaching and the account of his life. The Gospel of Matthew was written in Aramaic, the language that the Lord spoke at that time.
The Jews were surprised to see Jesus with a publican, but Jesus explained that he had come "not to call the just, but sinners."
According to tradition, Matthew preached in Egypt, Ethiopia, and further places East.
Ave Maria!
Jesus, I Trust In You!
St. Matthew, Pray for Us!
+ Mikel A. | TheRosaryNetwork.org, New York
–––