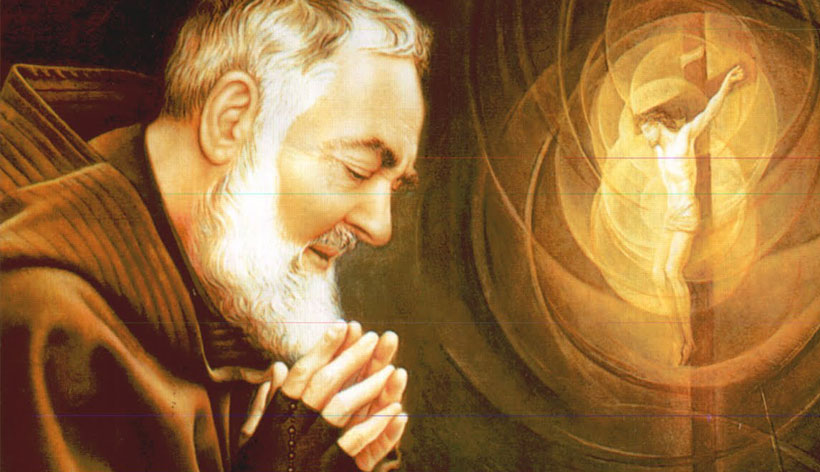 • September 24, 2020, Holy Rosary at TheRosaryNetwork.org/youtube 
• Audio Podcast available by 8:00 pm ET
Friends of the Rosary,
Padre Pio lived with the Rosary in his hands. He was always seen fingering his Rosary beads in his monastery in San Giovanni Rotondo, in Italy, where he lived and is now buried.
We've collected seven of his key thoughts about the Rosary:
• "It was Our Lady who taught us this prayer, just as it was Jesus who taught us the Our Father."
• "In times of darkness, holding the Rosary is like holding your Blessed Mother's hand."
• "Pray the Rosary every day."
• "Abandon yourself in the hands of Mary. She will take care of you."
• "She is present in all the mysteries and she participated in everything with love and pain."
• "Love our Lady and make her loved."
• "Satan wants to destroy this prayer, but in this, he will never succeed."
[Written by Mikel A | The Rosary Network, New York]
___
For following the holiness of Padre Pio based on prayer, charity, and patient suffering, always with his Rosary in hand.
Padre Pio lived the Franciscan spirit of poverty with detachment from self, from possessions, and from comforts.
For being open to the Holy Spirit, amend our lives and pursue holiness, following the fruits of the Luminous Mysteries that we pray today.