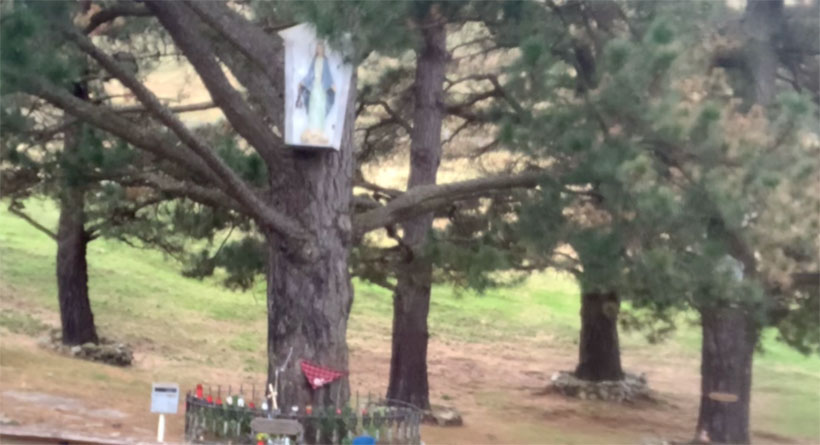 • September 25, 2020, Holy Rosary at TheRosaryNetwork.org/youtube 
• Audio Podcast available by 8:00 pm ET
Friends of the Rosary,
Our Lady of Mount Carmel and Saint Michael the Archangel appeared from 1961 to 1965 to four young schoolgirls in a rural village of San Sebastian de Garabandal in northern Spain.
The visitations numbered in the thousands drew huge crowds, and featured phenomena, much of it filmed or photographed, with thousands of witnesses.
Garabandal apparitions are the continuation of Fátima.
Our Lady of Mount Carmel – la Virgen del Carmen de Garabandal – asked to lead good lives, make many sacrifices, give much importance to the Eucharist, and visit frequently the Blessed Sacrament.
We pray today's Sorrowful Mysteries from Garabandal.
[Written by Mikel A | The Rosary Network, New York]