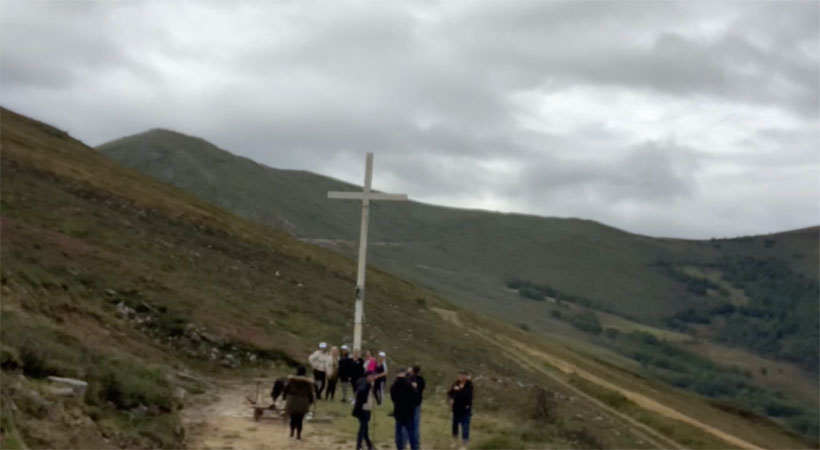 • September 27, 2020, Holy Rosary at TheRosaryNetwork.org/youtube
• Audio Podcast available by 8:00 pm ET
Friends of the Rosary,
Today, Sunday the 27th we pray the Glorious Mysteries of the Holy Rosary in Garabandal, in northern Spain. In this sacred place where Our Lady of Mount Carmel appeared from 1961 to 1965, the faithful built "the Rosary way", a trail that includes the 20 mysteries of the Rosary.
It starts with the Joyful Mysteries and continues with the Luminous, Sorrowful, and Glorious Mysteries. The path ends up with a Glorious Cross, installed at the same height as the Calvary in Jerusalem, at 738 meters.
The Garabandal apparitions were recently featured in a documentary available on YouTube, https://www.garabandalthemovie.com/en/ Watch it; you will enjoy it.
[Written by Mikel A | The Rosary Network, New York]