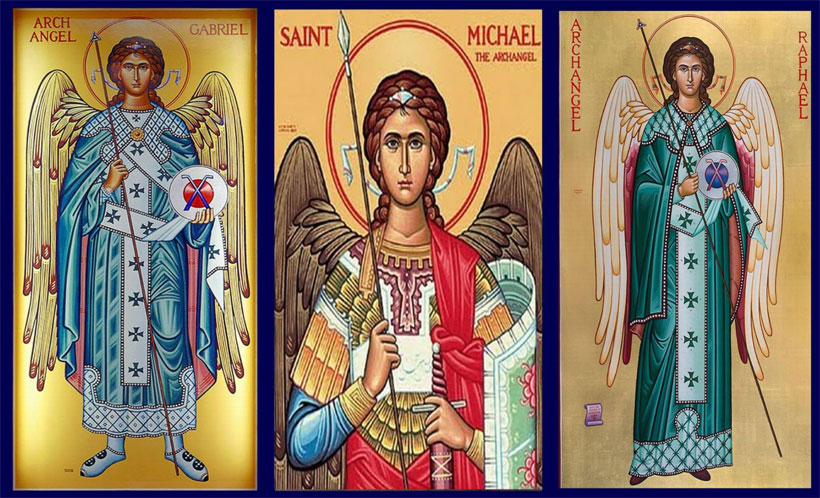 • September 29, 2020, Holy Rosary at TheRosaryNetwork.org/youtube
• Audio Podcast available by 8:00 pm ET
Friends of the Rosary,
We celebrate today the feast of Saints Michael, Gabriel, and Raphael Archangels.
They all three have important roles in the history of salvation. Their existence is a truth of faith. They are heavenly beings, servants, or messengers of God. They are pure, created spirits, non-corporeal; they have intellect and will, and are immortal.
Saint Michael is the "Prince of the Heavenly Host," the leader of all the good Ángels who fight against Satan and evil spirits. He is the protector of all humanity from the snares of the devil.
St. Gabriel was the angel chosen by God to be the messenger of the Annunciation. St Gabriel announced to mankind the mystery of the Incarnation of the Word in the womb of Mary. His greeting to the Virgin, "Hail Mary, full of grace," is the foundation of Hail Mary's prayer and the Holy's Rosary.
Saint Raphael, whose name means "God has healed", appeared to St. Joseph and to the shepherds, and strengthened Jesus during his agony in the garden of Gethsemane.
[Written by Mikel A | The Rosary Network, New York]