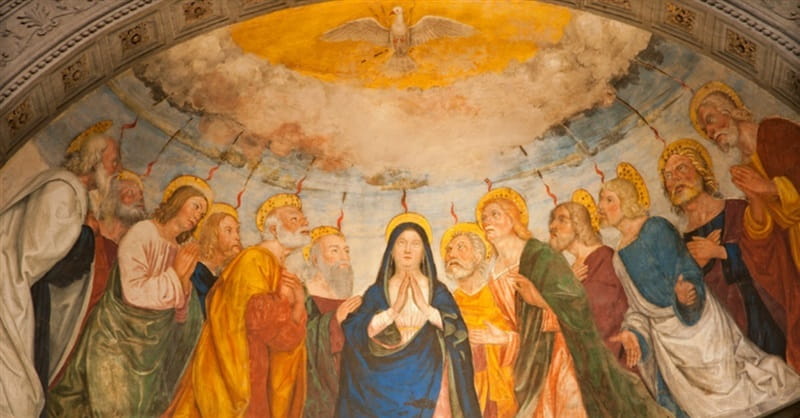 The Rosary Network | New York
> Today's Holy Rosary in YouTube
Friends of the Rosary,
We trust too much in our capabilities to solve problems and manage the future, and we trust too little in the Holy Spirit. This is poor management.
We forget that without Jesus and Mary we are lost.
The grace and wisdom that comes from the Holy Spirit keep us alive.
If we don't open our hearts and mind to the Holy Spirit we will feel fearful, unconfident, and unhappy.
This Sunday is the solemnity of Pentecost. We commemorate the descend of the Holy Spirit upon the apostles and followers of Jesus Christ, 50 days after Easter Sunday.
[Written by Mikel A]