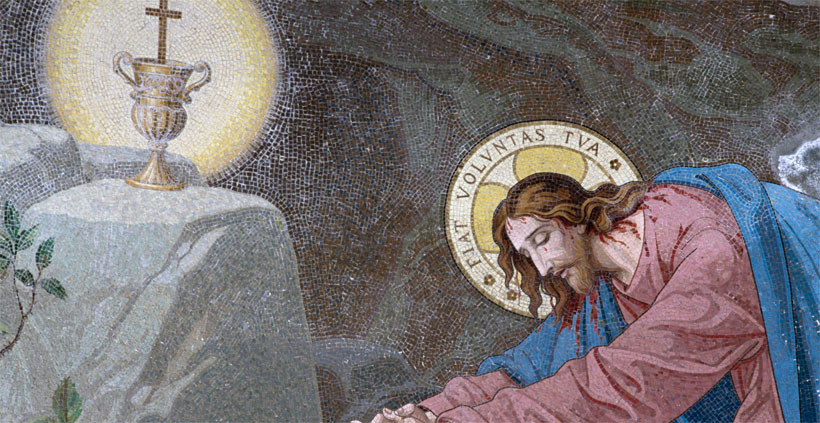 The Rosary Network | New York
> Today's Holy Rosary in YouTube
Friends of the Rosary,
We read this week in the New Testament about Pharisees' views hiding into the Law when they just were playing politics and pursuing personal gain. This might sound familiar today.
Jesus went beyond this hypocrisy and highlighted what is God about, mercy. "I desire mercy, not sacrifice," said Jesus.
In his infinite mercy, the eternal Father is just waiting for all of His children, including the worst sinners, as we remind every day with the Fatima prayer.
God sacrificed His own Son so we could model our lives following Him.
However, the majority still don't get it and keeps on badly beating the Lord.
As we picture in the first Sorrowful Mystery, Jesus, in His anguish, continues sweating drops of blood due to our sins.
[Written by Mikel A | TheRosaryNetwork.org ]