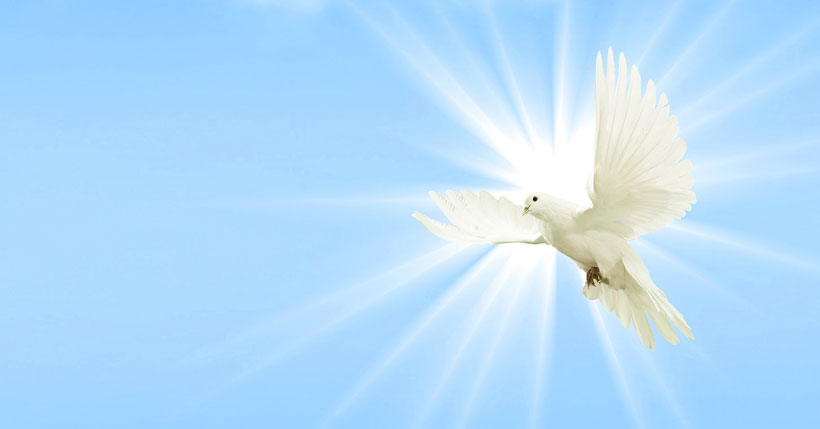 The Rosary Network | New York
> Today's Holy Rosary in YouTube
Friends of the Rosary,
The Spirit of Truth, the Advocate, the Helper is one of the three persons of the Holy Trinity.
As Jesus explained, "the world cannot accept Him, because it neither sees nor knows him".
However, the Holy Spirit remains with us. Jesus didn't leave us orphans.
Next Sunday we will celebrate the festivity of the Ascension of Jesus into Heaven, and within two weeks, on May 31st, we will commemorate Pentecost, the descent of the Holy Spirit upon the Apostles and other followers of Jesus.
Today, we meditate and pray on the Glorious Mysteries, including the third mystery of the Pentecost.
[Written by Mikel A]
—
At the beginning of each mystery, we will mention the names of those in need of prayers.  Please formulate your requests through our WhatsApp Group (Click to join) or at our website.
• New! Playlist with all of the daily Rosaries, including today's

Ave Maria Purísima,
Sin Pecado Concebida
Hail Mary Most Pure,
Conceived Without Sin