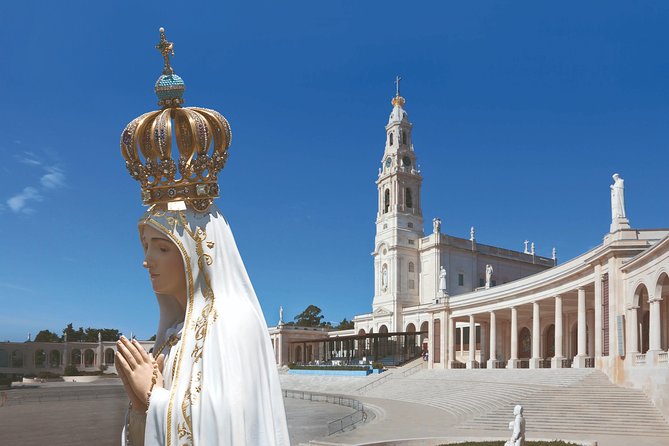 The Rosary Network | New York
> Today's Holy Rosary in YouTube
Friends of the Rosary,
Today, May 13th is the liturgical Memorial of Our Lady of the Rosary of Fatima. In 1917, three poor, illiterate shepherd children (Lucia, Francisco, and Jacinta), in a lost town of Portugal, received the apparitions of the Virgin Mary. The Heavens chose small, insignificant people and places to flow grace.
The message of Our Lady of Fatima was designed for today's world.
Conversion of heart, repentance from sin, and a dedication to the Blessed Mother, especially through the daily prayer of the Rosary.
The Holy Rosary is a gift from Heaven. The Virgin Herself gave it to St. Dominic and the Church in the 13th century. Since then Our Lady appeared many times holding the Rosary.
The saints have recited it faithfully and Popes have endorsed it. The Rosary has attached to it grace and joy in this life.
As Sister Lucia, the Fatima's last seer said: "There is no problem, no matter how difficult it is, that we cannot solve by the prayer of the Holy Rosary."
We hold our Rosaries to say the Glorious Mysteries.
[Written by Mikel A]
—
At the beginning of each mystery, we will mention the names of those in need of prayers.  Please formulate your requests through our WhatsApp Group (Click to join) or at our website.
• New! Playlist with all of the daily Rosaries, including today's

Ave Maria Purísima,
Sin Pecado Concebida
Hail Mary Most Pure,
Conceived Without Sin